Posted by Allen on 22nd Aug 2014
GameCraft have recently ventured into the world of manufacturing metal (Pewter) wargaming miniatures.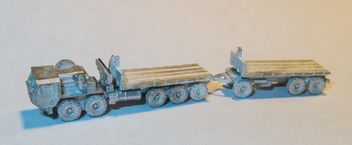 Our first item that was the Palletized Load System (PLS) conversion kit for the GHQ HEMTT Truck. With this kit you can convert a GHQ HEMTT (Part number N95) into an M1074 PLS. Just type "PLS" into the search at the top of the page to see this item on the site.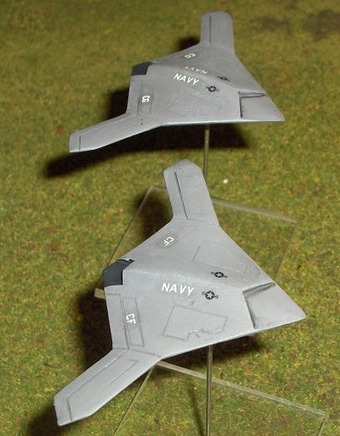 The second item we made was the X-47B UCAS. The UCAS is a very cool new technology demonstrator that will be the model for all future pilotless aircraft. The X-47B is a tailless, strike fighter-sized unmanned aircraft developed by Northrop Grumman as part of the U.S. Navy's Unmanned Combat Air System (UCAS) Carrier Demonstration program. Under a contract awarded in 2007, the company designed, produced and is currently flight testing two X-47B aircraft. In 2013, these aircraft were used to successfully demonstrate the first ever carrier-based launches and recoveries by an autonomous, low-observable relevant unmanned aircraft. The program is currently maturing relevant carrier launch, landing, and integration technologies.
To see this item in the store simply type "UCAS" in the search box at the top of the page.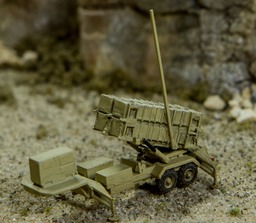 Next up is the Patriot Missile Launcher. This model is in the final production stages and will be available online in the near future. The Patriot Missile Launcher is a project that Allen has wanted to do for a very long time and is now becoming a reality. In this photo you can see an early production sample of the launcher. Actual production molds are being made at this time and units will be available for sale pretty soon.
You can see more photos of this model by entering "Patriot" in the search box at the top of the page.