Posted by Allen on 11th Apr 2023
Weathering is a technique used in miniature painting to add realism to your miniatures. It involves creating the effects of age, wear, and damage to your miniature, making it look like it has been through battles and weathered the elements. In this article, we'll discuss some tips and tricks for using weathering techniques to add realism to your miniatures.

1.Choose the Right Weathering Products: There are many different weathering products available, including pigments, washes, and rust effects. Choose the right products for your miniature and the effect you want to achieve.

2.Use Reference Images: Look for reference images to get an idea of the weathering effects you want to achieve. Look for images of real-life objects and try to recreate the effects on your miniature.
3.Use Dry Brushing: Dry brushing can be used to add weathering effects to your miniature. Use a dry brush and a lighter color to paint the raised areas of your miniature, creating the effects of wear and tear.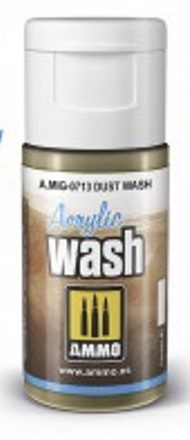 4.Use Washes: Washes can be used to add depth and texture to your miniature. Apply a wash over your miniature and let it settle into the recesses and details, creating a more realistic and natural look.

5.Use Pigments: Pigments can be used to create rust, mud, and other weathering effects. Apply pigments to your miniature and use a brush or cotton swab to blend and spread the pigment, creating a realistic and natural look.

6.Practice: Weathering requires practice and experimentation. Start by practicing on spare parts or test miniatures. Experiment with different weathering products and techniques until you achieve the desired result.

In conclusion, weathering is an essential technique in miniature painting that can help you achieve stunning and realistic results. Choose the right weathering products, use reference images, use dry brushing, use washes, use pigments, and practice. GCmini.com carries a wide range of weathering products from AMMO By Mig Jimenez that can help you achieve the perfect weathering technique for your miniatures. With practice and patience, you can create stunning and realistic miniatures that will stand out on the tabletop.